Shenanigans Pub
14605 South Robert Trail
Rosemount, MN 55068
Shenanigans Pub
14605 South Robert Trail
Rosemount, MN 55068

Contact Information:
Phone: (651) 423-6383
Website: http://www.shenaniganspub.net


Rserving.com
Earn all your Responsible Serving, Hospitality, & Food Safety Certificates from Rserving.com, Professional Server Certification Corp.
BarHosting.com
Host your bar or restaurant website with BarHosting.com and help your customers find you with Facebook, Twitter, MySpace, & More!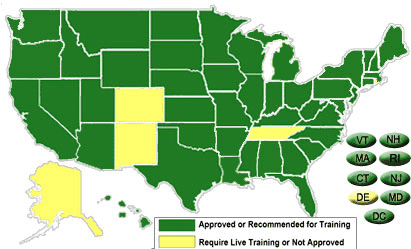 Rserving.com
Responsible Serving of Alcohol information for MN from Rserving.com.
(Clicking the map will take you to your state)
---
Web Posts
Melissa DoubleU:
01-02-2012 6:15pm
Fun bar. Reasonable prices. YUMMY LUNCH FOOD
Keri:
01-27-2011 8:02pm
The specials on the weekends always leave me feelin good without a dent in my pocket. The DJ's are pretty good too. The best you can find for 60 miles. I reccomend shenanigans over any other bar in Rosemount Apple Valley!
Zeuzoo:
01-14-2011 2:45pm
Friday and Saturday nights, House hip hop and top 40 dance music. I had a great time here. the dance floor is always a blast. The yhave a new special every night. $2 taps and shots.